At Eiki Shoji,
we will continue to
develop new initiatives
that are not bound by conventional wisdom.
Factory Automation (FA) Business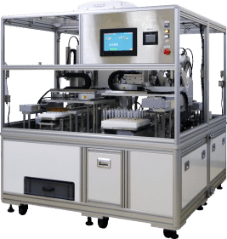 Ampoule cutting & injection liquid automatic suction machine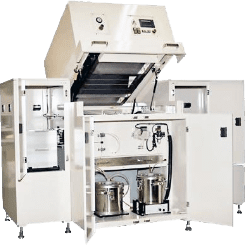 Ultra-low pressure precision spray coating equipment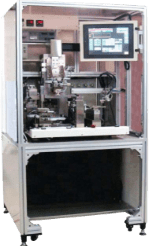 Semi-automatic flip chip bonder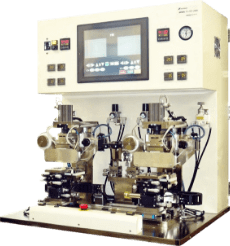 FOG alignment crimping machine
We realize our customer's "I want to automate and mechanize".
In these days of labor shortages, labor and manpower saving in production lines is indispensable, and factory automation is becoming more and more important from the standpoint of cost and safety.

Eiki Shoji's FA business will realize your requests with our abundant experience, knowledge, and network, even for projects that could not be automated because they were rejected by other companies or did not produce the results you were looking for.

In 2008, we developed and patented (No. 6368841) an automatic aspirator for injection solution, and the development and commercialization of general-purpose machines is in progress.

"Something that can be loved by one person for a long time.
Our original brand "FURIME"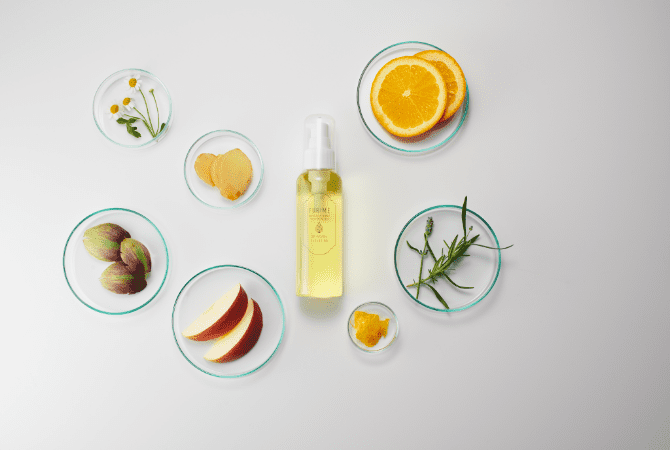 FURIME is an original brand of facial cleansing products developed for women in their 30s and 40s who are busy with work, housework, and childcare.

For some time, we have been handling health foods and supplements through our overseas distribution channels. What emerged from these business activities was the development of products to "motivate the women of tomorrow. In response to the world's movement to promote women's activities, we have been developing cleansing products that are needed by many women.

What we value is to create products that "sincerely aim to be loved by one person for a long time. By carefully selecting raw materials that are gentle to the skin, we have achieved a special feeling of low friction and easy to spread, which is supported by many customers. The original mix of mandarin orange-based scent with lavender, ginger, cedar, etc. is also popular as "relaxing. Another secret to its popularity is that it is a "2-way" product that can be used both as a rinse-off and a wipe-off cleanser.
We will continue to develop products with sincerity so that we can be a special presence among the many choices of cleansing products.
Transparent soy sauce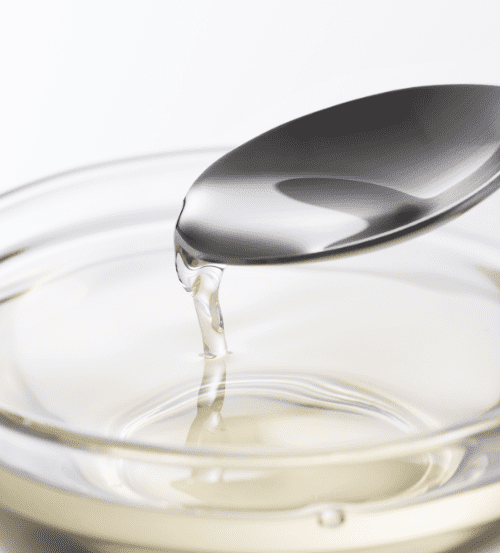 Transparent soy sauce,
a 150-year-old manufacturer that has turned
the conventional wisdom of "soy sauce is black" on its head.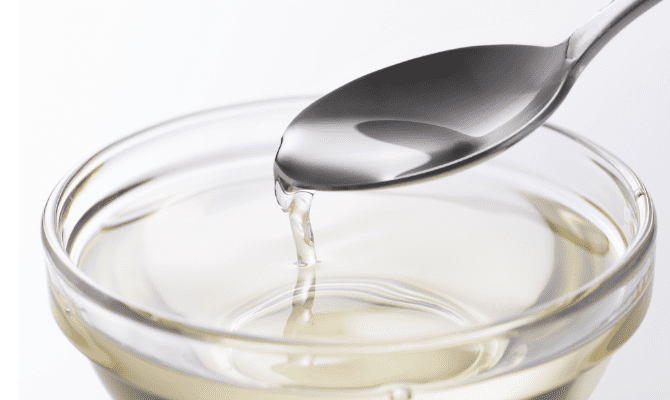 "Transparent soy sauce" was developed in February 2019 as a commemorative product for the 150th anniversary of its founding.

We have succeeded in overturning the common belief that soy sauce is black by making it transparent. As an all-purpose seasoning that allows dishes to be finished while preserving the color of the ingredients, and at the same time imparting the inherent flavor of soy sauce, it is supported by chefs of both Japanese and Western cuisine, and has achieved cumulative sales of 500,000 bottles. (*As of September 2021)

Since its launch, the product has not only been featured in many media outlets, but has also won many other awards, including a prize in the Omotenashi Collection 2019 as a proud souvenir of Japan, an Innovative Award in the Nippon-no-Treasure Grand Prix for outstanding regional products, a prize in the Cooking Kingdom 100 Awards 2020 from the professional cooking magazine Cuisine Kingdom, and an award in the Japan Package Design Awards 2021 for outstanding package design.
Agri business
With "revitalization" as the key word,
the challenge of agribusiness,
which has been unable to halt the rate of food self-sufficiency and depopulation and aging of the population
With the aim of revitalizing abandoned farmland, revitalizing the local community, and increasing the number of farmers, we cultivate and manage a field of about 5,000 tsubo (2,000 tsubo in the field and 3,000 tsubo in the field) in Sayo-cho, Hyogo Prefecture, and offer safe and secure food. In the fields, we grow seasonal vegetables such as Shogoin turnips, which are the raw material for Senmai-zuke (pickles) that are served at the year-end and New Year holidays, and in the fields, we grow rice, which we sell to restaurants and catering companies in the Kansai region.

By adopting Half Farmer, Half X (*1) and creating an environment as a company, we will lower the hurdle for young people who are anxious to start farming and those with no experience, and aim to increase the number of farmers.

We also aim to create a sustainable "new style of agriculture" that is rooted in the next generation, and we try to operate with an awareness of the SDGs in mind, such as using solar power on the roof of the company building and solar sharing from the local community using part of the field for the electricity needed for farming.

We also buy and sell disused farm machinery, tools, and vehicles, and focus on the reclamation of land and property, such as test installation of independent power supply refrigerators using solar panels in used containers, and preparation for the opening of tourist farms on abandoned farmland. We are also accumulating know-how on the reclamation of agricultural land (Article 3, Article 5, and non-agricultural land).

It is a way of life advocated by Naoki Shiomi around 1994, in which half of one's life is spent farming for subsistence, while the other half is spent doing what one loves, what one wants to do, and what is rewarding."